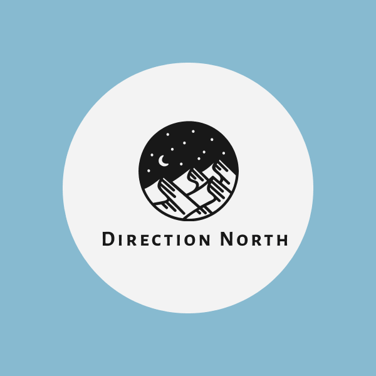 David Sebba: "Children – the more true and sincere audience"
An interview with the creator of children's opera "Alice in wonderland" – David Sebba.In a new opera for children "Alice in wonderland" composer David Sebba (Israel) invites the audience to give into their dreams and follow where they lead. Talented musician, well known singer, composer and conductor still carves out the time to teach young talents, to work with two choirs to be a father of two and even to do gardening on his roof garden. From one glance at this extraordinary creator it seems that everything is possible and that dreams do come true. All you have to do is to free your imagination and put in some hours of hard work, while enjoying life and the things that you do like mad – just like in opera "Mad about Opera". In hopes of getting at least a tiny pinch of inspiration and that unstoppable drive to create and to live, and especially to share that love for opera, I am interviewing David Sebba, the creator of the new opera in Lithuanian National Ballet and Opera Theatre for children "Alice in wonderland".
You are a world's renowned composer and singer. How does that help or cause any difficulties or challenges in writing an opera piece?
Opera for me is the queen of all arts, it was declared so by many musicians and artists. I believe gaining experience in Opera, in any aspect of it, from make-up to costumes, from staging to singing is wonderful. Being a singer myself helps me a lot in understanding how to write for voices and which difficulties can singers deal with.
In today's opera, from your point of view as a singer and a composer, where does the voice stand? Is it still one of the main characters, alongside melody and visual scenery, of the opera?
The more I deal with voices, as a teacher, accompanist and a composer, I find it more exciting, deep and even mysterious. Nothing can compare to voice! Imagine yourself answering an unidentified phone call, and recognizing immediately who's talking to you out of thousands of people you know... Voice is a unique footprint each person has and there are no two identical voices in the world...
Alongside your singing, composing, conducting works, you also are a music director of two choirs. How do you manage to fit everything in your schedule? Did the last year affect all of the areas you work in or were you lucky enough to find creative pathways through these obstacles?
A famous conductor once told me: "the more you will take on yourself – the more your capacity will be"… I admit I find myself running from place to place and sometimes hardly fulfilling my duties on time, but it seems to me that that's how I'm going to stay. The past year, in spite of Covid, was a good year for me. A year where I managed to do many concerts in front of cameras, to give many lectures in video format, write and teach a lot and spend more time with my kids and my roof garden…
You've mentioned a roof garden. Are you doing gardening in your free time when there is some of it left?
Especially during the past "Corona-year" where I've found myself spending much time at home instead of performing, I started planting many trees and plants on my roof and made a large beautiful roof garden which I keep until today.
You seem like an enthusiastic opera ambassador. In your opinion, in what direction opera should or is already moving forward after this break? Meaning the Covid year. Where would you like to see changes or what are you already proud of in the opera world?
I'm a fatal optimistic person who always believes that everything is for the good and every problem can be solved with good will, compromise and some humor... I said all along this covid year that the moment this virus is behind us, everything will get back in an instant to what it was before. And so it does. It's wonderful to be on stage again in front of a hall full of people who don't wear masks.
You wrote a piece "Mad about Opera". Does this reflect your personal relation with opera or is it just a funny title for a piece?
"Mad about Opera" is a stand-up show I've written and I performed for more than two hundred times with many orchestras and in many places in Israel and in Europe.This show contains of many parodies that I sing imitating all kinds of voices, each one of them in another style of opera. Everything that's charming, exaggerated, frightening, funny and ridiculous in opera – is there…
So the piece is like a dedication for the art that is what you've mentioned: charming, exaggerated, funny, and ridiculous at the same time? Could you tell me more about your relationship with opera?
Have no doubt – I love opera so much that I always say that the people in the world are divided into two groups: those who love opera and those who don't know opera yet… Out of love for Opera I've written these parodies that show opera on it's funny, ridiculous and even pathetic moments… Like a moment when someone gets stabbed in his breast and instead of dying he starts to sing…
Could you reveal the process of creating a piece? How do you start composing an opera? Where does hard work and sparkles of magic meet in the process of creation?
For me the most important thing in opera is the word. I always start with a word, a sentence and then comes the music. The most difficult part is after you have a beginning. How do you develop it? When you have ten minutes of music, what can come next? And after half an hour? I always ask myself – what right do I have to demand an hour or two from the audience's life? What do I give in return?
You also work with young artists in the Studio for young artists. How does that influence your creative work and does this help you in understanding and connecting with the younger part of the audience?
I teach at the music academy of music and in the program for young artists at the Israeli opera. When you teach someone something you have to first teach it to yourself... So teaching helps you to be a more organized, knowing and aware musician.
Alice in Wonderland is an opera for children. Is it different and how to write an opera for children?
No audience is more true and sincere as children. When you perform an opera to adults you never know if they clap and compliment you because they're polite or did they really like it? But if I conduct Alice in wonderland in front of a children's audience and there is total silence in the hall, all the eyes and ears are wide open – I know I succeeded. It was the children's reaction to my opera that made me change the order of the scenes.
What changed and how did it affect your original idea?
In the first version the scene of the cat was after the scene of the butterfly. I've realized that after the caterpillar transforms into a butterfly and sings his aria – it is difficult for the children to concentrate on what the cat says about exploring your inner-self. So I changed the order of the scenes and switched them.
Alice in Wonderland was created in 2010. Here, in Lithuania we'll be able to enjoy the piece in 2021. How has the opera changed in 11 years?
I'm proud to say that the opera hardly changed at all, a word here or there, a different order of scenes, but as a whole – it is the same piece. It excites me so much that children in Lithuania will hear my piece.
The opera was written originally in Hebrew. Was it difficult to translate it? Do you usually try to adapt pieces culturally for each country the opera travels to?
In "Alice" the text is very special and contains many word games, double meanings and insinuations. Since I don't understand Lithuanian I can't know what the opera sounds like but after holding a few meetings with Kristina Gudelyte, the translator, in which I explained my intentions and word games – I believe the opera was successfully translated.
Could you give the audience a tiny sneak peek at what is there to be expected in the opera? What should the children and their parents be prepared for? I guess there will be some fantasy and lots of colours, what else?
"Alice in wonderland" is a piece written not about the best student in class, but about a student who, out of hearing one or two sentences, dares to close her eyes and dream, and imagine and fly far away. I believe students like Alice, who dare to imagine and dream are the ones who eventually become the mozarts and the edisons...
Thank you for the conversation!